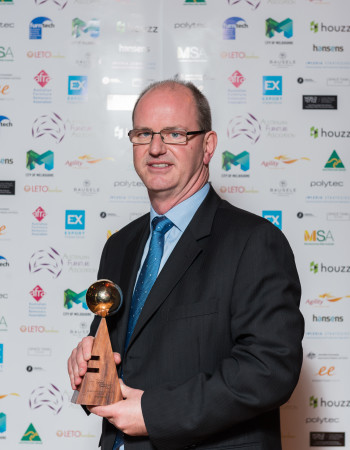 Industry master Award recognises an individual for their outstanding contribution to furniture manufacturing in Australia. The winner of this award is someone whose legacy has been to the benefit of the entire furniture manufacturing industry in this country – a pioneer, innovator, master craftsman or promoter of Australian furniture. The key judging criteria will be the significance of this individual's contribution to the industry in terms of design, innovation, industry reputation domestically and/or overseas, or exploration and opening up of new markets etc.
The winner for 2015 was Adam Fisher.
Adam has over 27 years' experience in the fixed seating commercial market, having commenced with Camatic Pty Ltd in July 1988. As a Mechanical Engineer with a passion for Product Design and Architecture, Adam quickly became involved in Product Development within Camatic and has since headed many of the Company's design initiatives.